About


---

Leatham Landscapes, LLC.
Eagle, Idaho
Our History
Established 1989
1965 Norm & Carol Leatham Founded Leatham Land Leveling:
Serving Southwest Idaho For Over 2 Decades, In It's Prime.
1989 A Generational Landscaping Company
 Was Born In Legacy:
Founded By The Couple's Son, Stan N. Leatham.
This Legacy Business Has Been Thriving For 30 Years:
Now, In 2020, We're Stronger Than Ever Before.
Leatham Landscapes LLC. Was Founded Under An Oath:
Honesty, Customer Service, & Satisfaction Should Be Priority #1.
We Want Your Business:
It Is Our Pleasure To Bring You Relaxation In Your Home Customization.
Join Our Family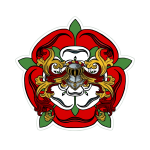 We Would Like To Provide You Top Quality Landscaping Services For Your Property.
A Satisfied Customer Is The Best Form Of Advertising:
It Is Our Goal,
Here At Leatham Landscapes LLC,
To Ensure You Will Be Satisfied With Your Landscape Dreams.
At Leatham Landscapes LLC.
We Are More Than A Landscaping & Lawn Maintenance Company:
We Are Home Transformation Professionals.
Our Personal Touch Provides Unique Landscape Design With Personal Lawn Service & Lawn Maintenance Programs That Will Dramatically Transform The Curb Appeal & Monetary Value Of Each Customer's Property.
By Offering Original, Customized Designs;
Sculpted With The Highest Quality Products, & professional services…
Leatham Landscapes & Lawn Care
Will Continue To Maintain Each Customer's Property,
& Custom Project,
To The Highest Level Of Service Possible.